Check out all our reviews on

 F

acebook

 

and

 

Google+

.
Whitley Bay Chiropractic Reviews
Massive thanks to Tom of Whitley Bay Chiropractic who joins  Jdsportsperformance Queensland in sponsoring Fergus Simpson of Newcastle Thunder and Scotland Rugby U19s RFL. Tom is the best Chiropractor I've ever met, and I've worked with a lot! He's also one of the countries leading ART specialists/lecturers. I would highly recommended him not only if you have an injury but also if you want to stay injury free. 
Thanks Tom for looking after Ferg !   Brad Simpson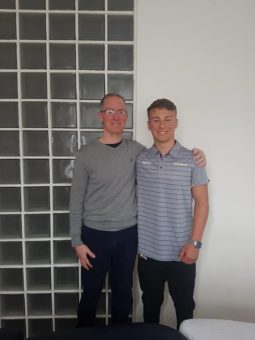 Grant Bolam —Triathlete FB 5 stars  With lots of niggles making training and competing difficult, Tom is the guy who fixes me up! I started having treatment a few months ago and have had a great year so far. I've made regular maintenance treatment at 'Whitley Bay Chiropractic' a must. I would recommend that anyone who has either put exercise on the back burner or has been living with pain or discomfort, to get a consultation session booked with Tom. You'll not look back.
Stuart Sadler FB 5 stars I found Tom when looking for an ART practitioner in newcastle. His treatment has madrle a huge difference to a long term rotator cuff injury I had, to the point I'm looking to get back into martial arts again. Highly recommended.
Unbelievable results from this place. After so many months in pain (left shoulder) My friend recommended to visit Tom after one treatment pain gone.! I left that place with no pain and big smile on my face . Highly recommend.  Katarzyna Węgiel  5 stars FB UKBFF Scottish Body-fitness Champ 2015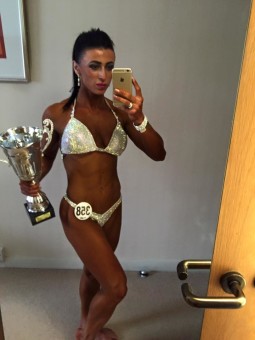 Sophie Dale  FB 5 stars After 6 visits I've seen a huge improvement in my back and leg pain and shown exercises to further improve. Would definitely recommend.
"I had my knee replaced a few months ago, and I felt it wasn't going to get better. The therapy was hands off, simple exercises only. My knee felt heavy, it wouldn't straighten out, and it hurt at night. Now after the manipulation, I feel almost there. I no longer need a stick, I sleep without pain, my knee locks out and feels light."   Ian Rogerson retired engineer in Whitley Bay
"Yusef and I have been to see Tom Feeney on multiple occasions to help keep injuries at bay. For those based in the Newcastle area, he's the only ART practitioner for miles around and well worth a visit."  Jonathan Watson- international powerlifting competitor and co-owner of Propane Fitness and Nutrition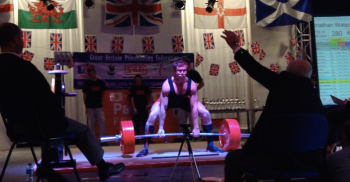 "Having suffered from pain and stiffness in my neck for a number of years, the physiotherapy which I had been undertaking had stopped being effective, I decided to try a chiropractor. At the initial meeting Tom said that he would expect to see improved results within a maximum of 3 sessions. On the first session I saw an immediate reduction in the amount of pain and gained improved mobility. By the third session virtually all the discomfort had gone, and I remain free of discomfort. Subsequently I asked Tom to see if he could alleviate the acute pain in my shoulder – the results were even more dramatic. Within 10 minutes all the pain had gone and the small deterioration I had post the initial treatment was fully reversed in the second session. I am now pain free. My experience of Tom's practice so far has been nothing short of remarkable." 10/10  Simon Elliot Google +
"My heel pain (plantar fasciitis) was a real problem, as I stand working as a hairdresser.  The pain was gone after about 4 visits. Thrilled."  Joanne Fisk Thatch Hair and Beauty
"Been going to Tom for some time now. Went last night in some pain, woke up this morning ….. massive improvement.!" Tony Curtis 
Paul Mort – "Tom Feeney is my go to guy for A.R.T." – Owner of Marketing Muscle Inner Circle, UK's Leading Fitness Business Coach 
"I have been seeing Tom for a few months and he has really helped me with ART and Chiro. The annual special offer means that I can go with the smallest niggles, and get them treated before they turn into a problem without paying individual treatment fees."  Vicky Gibbs elite runner Morpeth Harriers
"After suffering an accident 20 months ago and having physio and constant medication to try and help with the pain going to see Thomas Feeney has changed everything. No constant pain and well on the road to recovery thanks a million." Mark Proctor PC World Google+ Review 
"I've spent the last 2 days in agony with a sore neck/shoulder. I rang up this morning and got an appointment the same day, and I'm delighted and relieved to say that after today's ART chiropractic treatment I can freely move and now have much less pain. Thanks Tom, what a difference. Highly recommended."  Michelle Williams  5 stars on FB
"I've never been one to go to the physio/chiro/therapist, and always very sceptical but this guy has my trust and after the relief of pain, im looking forward to another successful session. Managed to start deadlifting again only at 50kg but that's a massive progress! Thanks you for the hope." Christina Francotte Bikini Competitor. Specialised Fitness Trainer owner of Craze4Fitness in Battle Hill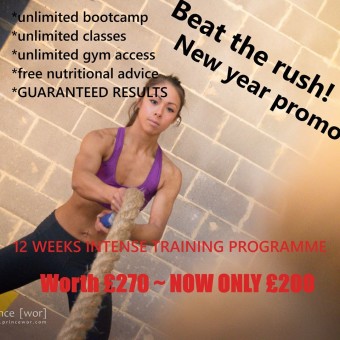 Kristy Hodgson — horse rider FB 5 star  I have been going to Tom for a year and a half now to regularly maintain my neck and back. My mum has had terrible trouble and a lot of surgery with hers so I don't want to end up the same way. The instant relief after a treatment keeps me going back for more, this is important when I have two small children to run around after! I highly recommend anyone with pain gives Whitley Bay Chiropractic a go, you will not regret it.
Steven Davison —avid golfer  FB 5 star  Unbelievable results from this place, I'v been buckled with Sciatica and they've helped so so much! HIGHLY RECOMMENDED INDEED!
"After 18 months of ankle pain when squatting or deadlifting, My ankle has been pain free since the moment it was treated.  I can't believe that it could be fixed in just one treatment." ‪Barry Pitts  Telegraph article UK Champion Bodybuilder and Magazine Model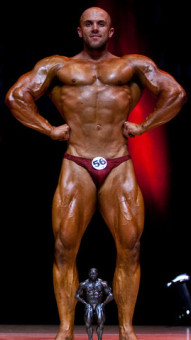 Mark Wheatley FB 5 stars   Absolutely fantastic. I highly recommend you give them a try.
"I had 6 months of headaches that felt like they were ripping my head off.  I was taking  8 painkillers / day. After three ART sessions, I've been headache free for 6 weeks."  John Marlow Whitley Bay
Brett Wildman FB  5 stars  Any of you Geordies out there who needs there body tweaked and tuned see Tom, he is brilliant !!
Louise Farrington FB 5 stars  Tom Feeney sheer brilliance!!! Just love whitley bay chiropractic!
"Tom has vast experience working with top international athletes.  It is great to have someone with his level of knowledge to look after myself as a high level athlete and my own personal training clients."  Chris Kirk UK long jumper and personal trainer CKElite,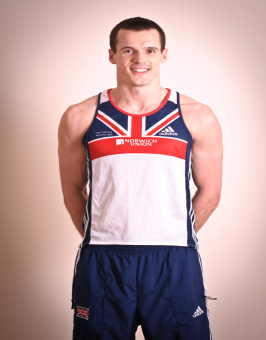 Lorraine Petrie Inman  FB 5 stars Whitley Bay Chiropractic is the ONLY place to go for all your chiropractic needs. Tom is professional, knowledgeable and personable. I have no hesitation in recommending this service
I had a knee replacement and my knee was still in extreme pain and I found it difficult to walk.  I was in despair, I was extremely down about my knee, I didn't think I would ever get better.  After a few treatments I noticed a significant difference walking and using the stairs.  I thought it was marvellous.  I hadn't been given any hands-on treatment before coming here, and I needed to be monitored adequately when I did the exercises.  When I came here you watched me do the exercises, corrected my positioning, breathing, and weight distribution.  I just went on holiday and my knee was fine. Dianne Greenwood retired head teacher Whitley Bay
I trained for a triathlon last year but I had problems with my leg and heel.  I read about ART on an American triathlon website and wanted to give it a go while I prepared for my first Ironman in Nottingham this year.  I had no injuries despite loads of mileage and a great race with no niggles, and the only thing I did differently was having ART regularly.   Bill Tyrie Ironman  triathlete 
Steve Sherman  5 star on our FB page  Tom always manages to fix my much abused body, great understanding of modern techniques, and proactive in keeping you moving, great for athletes, casual and professional
Regular visits to Whitley Bay Chiropractic have enabled me to live an active life, including dancing  Karen Parkin retired, Cullercoats
Tim Cousins — FB 5 star   I have nothing but praise for Toms magic hand's he is a true gentleman and a master of his skill worth every penny( cent)
I had wrist pain after carrying luggage, my wrist was swollen and hot on the side and I had trouble sleeping.  I couldn't even touch it.  My x-ray showed mild degeneration and I was told to take pain killers.  After one treatment I was markedly better, there was a dramatic change.   It has steadily improved and today I am wearing a watch for the first time.  I have had two more treatments, and now there is only a tiny ping in the morning.   Dianne Cadman retired Occupational Therapist on her De Quervain Syndrome (lateral wrist pain)
Tom is very knowledgeable, results-driven health practitioner with enthusiasm, reputation and a wide skillset to match. Here at BodyGuards we're very pleased to be working alongside him.  Duncan Edwards owner of BodyGuards Gym Jesmond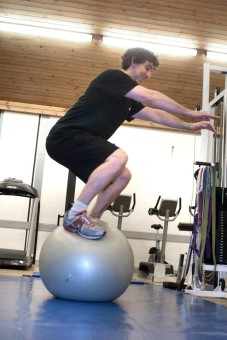 "I have been feeling a lot better, I have had 6 PBs in the Whitley Bay Park Run,  I was just getting around and then last year I started coming here for ART and Chiropractic and I started running it in 23 minutes and now I am at 21 minutes and feeling good.  My legs feel fine, freer, a lot easier after about 5 years grinding to a halt almost to the point I was going pack in running".   Peter Atkinson North Shields Poly Athletics Club
"I had pain for 3 months but I didn't know what was causing it. I felt a lot better after just one treatment and 100% better after four treatments, I would recommend coming to anyone (with a trapped nerve in the neck)". Kathleen Park  Seaton Sluice, Northumberland
"I had pain and tingling in my hand after just turning my head one day.  I have never had use of my hand since birth, but it was hurting just to put it on the handle of my trolley.   I had the problem for about 7 weeks and I have a big trip to Greece coming next month.  That inspired me to come in and get treatment because I will be tidying up the cottage when I get there.  Now after only two weeks of treatment I only feel a tiny bit of tingling, it is much better, I am so relieved."  Gloria Benson-Kelly, Monkseaton
"After 20 years of neck pain following a car accident.  I am now able to function daily without headaches and pain. I had immediate relief after one visit which meant I felt normal again. I still have my bad days, but they are now manageable."  Laura 46 Whitley Bay
"My heel pain was a major problem, after 4 treatments it is gone."