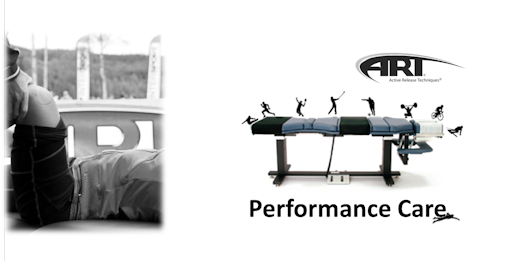 The evidence supporting the use of ART (Active Release Techniques) and MR (Myofascial Release) is growing:
Scapular shoulder pain
Wannapong- Immediate and short term effect of modified active release technique (mART) in patients with scapulocostal syndrome Associated Medical Sciences, Chiang Mai University
The mART with usual care of physical therapy showed immediate and short term effects for pain reduction and improvement of cervical and shoulder range of motion in patients with scapulocostal syndrome
Tennis elbow
Harneet, K.M Efficacy of ART in Tennis Elbow-   Indian Journal of Physiotherapy & Therapy; Jul-Sep 2012, Vol. 6 Issue 3, p126 
ART is effective in reducing (Tennis Elbow) pain, improving strength and functional performance.
Trivedi, P. et al Comparison of ART and MR on Pain, Grip Strength, & Functional Performance in Patients with Chronic Lateral Epicondylitis.  International Journal of Physiotherapy and Research 2014, Vol 2(3):488-94  
ART and MR were effective in all three outcome measures when compared to a control group. MR was more effective in improving grip strength & reducing pain & disability when compared to ART. 
Hamstring flexibility
Kage, Vijay.  Immediate effect of ART versus Mulligan bent lag raise in subjects with hamstring tightness: RCT.  Int J Physiother Res 201, Vol 2(1):301-04
A single session of ART is better as compared to MBLR technique to improve hamstring flexibility and range of motion.
Shah, S and Kage, V.  Comparative Effectiveness of ART and Rolfing on hamstring tightness in normal subjects. RCT  IJPR 
ART showed better improvement as compared to Rolfing in terms of Popliteal angle.
George, JW et al   The effects of ART on hamstring flexibility  J Manipulative Physiol Ther. 2006 Mar-Apr;29(3):224-7.
a single session of ART increased hamstring flexibility in a group of healthy males
Neck pain
Kim JW Effects of the ART on pain and range of motion of patients with chronic neck pain   J Phys Ther Sci. 2015 Aug; 27(8):
ART and joint mobilization are both effective for the treatment of patients with chronic neck pain, but ART demonstrated a trend toward greater effectiveness for patients with neck pain involving soft tissue injury. Therefore, ART appears to be a better option for treating patients with chronic neck pain in the clinical setting.
Overuse syndromes
Schiottz-Christensen, Vert Mooney, et al.  The Role of Active Release Manual Therapy for Upper Extremity Overuse Syndromes—A Preliminary Report  Journal of Occupational Rehabilitation , Volume 9, Issue 3, pp 201-211
Results at one month and three months demonstrated a 71% efficacy rate, which when compared to similar studies in literature was superior. As a result of this study, recommendation of further use of this innovative technique is justified.
Plantar fasciitis
Kage, V and Bindra, R.   Effect of ART v/s myofascial release(MR) on subjects with plantar fasciitis: a randomized clinical trial. —  Physiotherapy Journal May 2015
The Results concluded that MR and ART both were equally effective in reducing pain and improving the functional ability in subjects with Plantar Fasciitis.
Ajimsha MS et al 2014 Jun;24(2):66-71. Effectiveness of MR in the management of plantar heel pain: a RCT
.
Foot
 This study provides evidence that MFR is more effective than a control intervention for plantar heel pain.
Gluteus medius
Tak S.  The effects of active release technique on the gluteus medius for pain relief in persons with chronic low back pain.  Korean Academy of Physical Therapy Rehabilitation Science.  2013
Our results suggest that the response to ART may be usable to treat low back pain. ART was presented to reduce pain level of low back in people with chronic low back pain. Further study is required to management for low back pain due to gluteus medius and more ART study
Full List
Leahy P.M., Mock L.E. Myofascial release technique and mechanical compromise of peripheral nerves of the upper extremity. 

Chiropract Sports Med. 

1992;

6

:139–150.
Pedrelli JBMT '08. Study finds manual therapy helps patellar tendinopathy (itis) in the short and long term. "Treating patellar tendinopathy with Fascial Manipulation"
Leahy, Michael: Improved Treatments for Carpal Tunnel and Related Syndromes. Chiropractic Sports Medicine; Vol. 9, No. 1, 1995. –
Miners  Chronic Achilles Tendinopathy: ART, Graston, eccentric exercise, and ice. J Can Chiropr Assoc. Dec 2011; 55(4): 269–279.
Robb, A., Pajaczkowski, J. 'Immediate effect on pain threshold using active release technique on adductor strains: pilot study',  Journal of bodywork and movement therapies, 2011, volume 15, num. 1, pp. 57-63
H

owitt SD.  

Lateral epicondylosis: a case study of conservative care utilizing ART® and rehabilitation  J Can Chiropr Assoc. Sep 2006; 50(3): 182–189.
Pajaczkowski J.A. Mimicking turf-toe: myofascopathy of the first dorsal interosseous muscle treated with ART. 

J Can Chiropr Assoc. 

2003;

47

:28–32.
Howitt, S., Wong, J., & Zabukovec, S. (2006). The conservative treatment of Trigger Thumb using Graston Techniques and Active Release Techniques. Journal of the Canadian Chiropractic Association, 50(4), 249-254.
Spina, A. External coax saltans (snapping hip) treated with Active Release Technique®: A case report. Journal Canadian Chiropr Assoc 2007; 51(1): 23-29.
Scott Howitt, Sarah Jung, Nicole Hammonds. Conservative treatment of a tibialis posterior strain in a novice triathlete: a case report: J Can Chiropr Assoc 2009; 53(1)23-31.
Buchberger DJ.  Use of ART in post-op shoulder (case report) J Sports Chiro Rehab '99; 13:60-65
Buchberger D.J. Use of active release techniques in postoperative shoulder: a case report. 

J Sports Chiropr Rehabil. 

1999;

13

:60–65.
Yuil, E.A, Macintyre, I.G., 'Posterior tibialis tendinopathy in an adolescent soccer player: a case report', The Journal of the Canadian Chiropractic Association, 2010 December, 54( 4) 293-300
Durante, JC.  Pudendal Nerve Entrapment in an Ironman Athlete.  J Can Chirop Assoc. Dec '10 54(4) 276-281
Woodward, JS.  Non- surgical treatment of a professional ice hockey player with signs and symptoms of a sports hernia Int J Sports Phys Ther. 2012 Feb; 7(1): 85–100.